How Much Salary Do You Need to Qualify for a Personal Loan?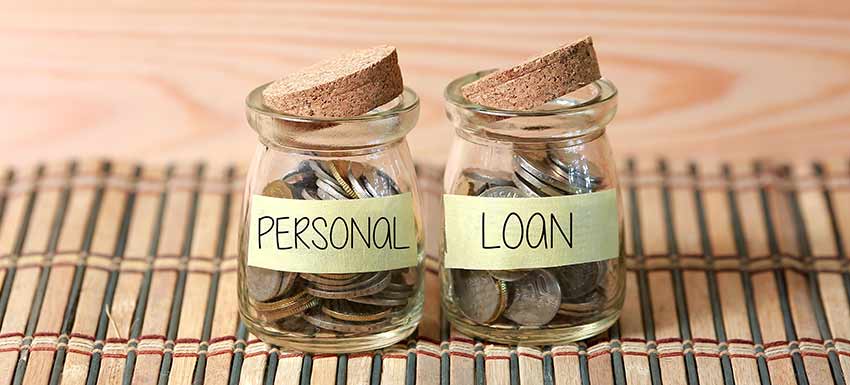 Personal Loan has become the most sought after alternative during financial emergencies nowadays. These collateral-free multipurpose loans are offered easily and can be used for any requirement.
Although a personal loan is easily available nowadays, you need to meet certain eligibility criteria to be eligible to avail of a personal loan.
The personal loan eligibility criteria may vary from lender to lender. However, most banks follow some common norms.
Below are the income, age and other eligibility parameters to be fulfilled by an applicant to apply for personal loan easily.
The minimum monthly income required by most of the banks is Rs. 25,000 for salaried professionals. Self-employed individuals need to have a gross annual income of at least Rs. 5 lakhs to qualify for a personal loan. The income requirement may also vary depending upon the profession, type of job, and location of the applicant.
Most banks require applicants to be at least 21 years old when applying for a personal loan and below 60 years when the loan matures. If the applicant is a pensioner, the age requirement can be up to 75 years. However, the loan amount may be smaller and the tenure can be shorter for retired personnel.
It is a 3 digit number that shows how you have handled your loan repayment and credit card bills in the past. This credit score ranges between 300 and 900 and is calculated by credit bureaus. The closer your score is to 900, the better will be your chances of getting approval for a personal loan.
Banks check an applicant's employment type and employer's reputation before sanctioning a personal loan. Personal loans are usually offered to salaried professionals working in government, private or multinational companies (MNCs) as well as self-employed professionals like chartered accountants, doctors, architects, businessmen, etc. Lenders prefer salaried individuals working in renowned firms or government employees for a personal loan as their job is more stable and their employers have a strong reputation.
Most banks and other financial institutions require salaried individuals to have a minimum work experience of 2 years, with at least 1 year in the current organisation to qualify for a personal loan. For self-employed professionals, they should be in the current business for at least the last 2 years to be eligible for an unsecured personal loan.
How do the banks calculate personal loan amount eligibility?
The personal loan amount limit for which an applicant is eligible usually depends on the applicant's repayment capacity.
Following are the two key methods through which banks calculate the maximum personal loan amount eligibility of a borrower:
Fixed Income to Obligation Ratio (FOIR):

The FOIR method considers the total monthly income that the applicant should have to service the existing outstanding debt. If the FOIR of the applicant is more than 50% of their take home salary, their personal loan application can be rejected or the sanctioned loan amount will be lower.

Net Monthly Income:

Some lenders decide the maximum loan amount eligibility of the borrower using a multiplier applied on their net monthly income (NMI). In such cases, the personal loan amount eligibility can go up to 30 times of applicant's NMI. If the loan applied for exceeds that amount, the loan application for an unsecured personal loan may be rejected.
Personal Loan Eligibility Criteria for Salaried
| | |
| --- | --- |
| Age | 21 to 60 years |
| Minimum net monthly income | Rs. 25,000 |
| Minimum total work experience | 2 years |
| Minimum work experience with the current organisation | 1 year |
 Personal Loan Eligibility Criteria for Self-Employed
| | |
| --- | --- |
| Age | 25 to 65 years |
| Minimum annual turnover | Rs. 15,000 lakhs |
| Minimum profit after tax | Rs. 2 lakhs |
| Minimum business/professional experience | 3 years in the current business/profession |
 Personal Loan Eligibility Criteria for Pensioners
| | |
| --- | --- |
| Age | Below 75 years |
| Pension payment order | Should be maintained with the lending bank |
| Eligible applicants | Pensioners & family pensioners |
Documents required by lenders for a personal loan
Once you fulfil the income and other eligibility criteria or personal loan, you will have to furnish the following documents.
Residence proof: Rent Agreement/ Utility Bills (of not older than 3 months)/ Passport (any one).

Identity proof: Passport/ Voter's ID/ Driving License/ Aadhaar Card (any one)

2 passport-sized photographs

PAN Card

Additional documents for salaried applicants: Last 3 months' bank statements, salary slips of the last 3 months.

Additional documents for self-employed applicants: Audited financials for the last 2 years, last 6 months' bank statements, office address proof, residence or office ownership, business continuity proof.
How to improve your personal loan eligibility?
Pay your loan EMIs and credit card dues on time and in full.

Reduce your existing debt.

Minimise your credit utilisation ratio.

Apply for a loan with a co-applicant, such as your spouse, parent, children, etc.