Two-Wheeler Policy Due for Renewal? Keep These Documents Handy!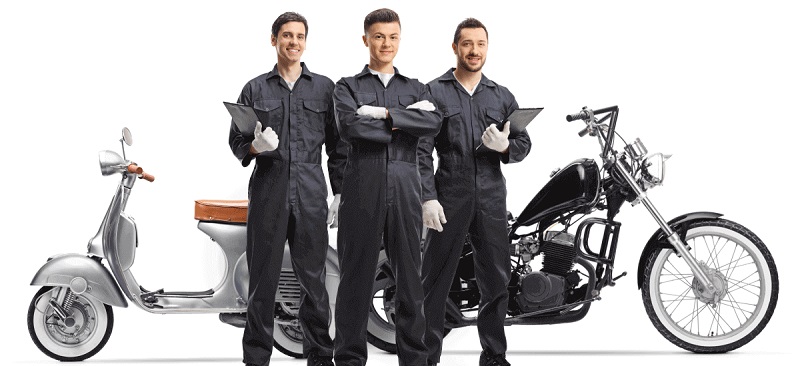 Bike insurance is a safety net for your bike in case of damages and accidents. You can stay free of any financial as well as mental stress in any unexpected situations. However, for you to avail this safety net, you must have an active bike insurance policy. For this, it is necessary you pay attention to the timely renewal of your policy.
The documents required for two wheeler insurance renewal are listed on the policy document and the insurer's website. These documents depend on whether you are renewing your policy with the same insurer or changing your bike insurance company. The documents are more or less the same barring a few additional ones required in the latter process.
In case your insurance policy has lapsed, and you are renewing it, the documents may differ than the ordinary renewal process. Let us look at the documents that your insurer may require for different situations.
Documents required for renewal with the same insurance company
Renewing two-wheeler insurance policy has become simpler and faster with internet technology. Be it comprehensive or third party insurance for bike, the documents are the same. Using the online facility aids in the easy comparison of the different policies. In most cases, your insurer will ask you for your existing copy of insurance policy. Your previous data is imported unless you want to modify your policy coverage. If you wish to amend any previously submitted information, additional documents shall be required.
Documents required when changing your insurer at the time of renewal
There are numerous reasons when you want to switch your insurer. It can be either for better coverage, affordable premiums or services offered by the insurance company. If you wish to migrate your policy to a different insurer, the documents are as follows-
Identity proof (Passport/Ration Card/Driving Licence/Aadhaar/Voter's ID).
Address proof (Voter's ID Card/Passport/Aadhaar).
Registration certificate of your bike.
Copy of previous insurance certificate.
If there are any unclaimed benefits in the form of No Claim Bonus (NCB), you need to obtain an NCB certificate from your former insurance company at the time of migration. It allows you to port your NCB benefits to the new insurance company.
Documents required in case of a lapsed insurance policy
A lapsed policy can take away all your crucial benefits accrued during the policy tenure. Thus, it is advisable to not miss on two wheeler insurance renewal within due time. In case you have a comprehensive policy, your no claim benefits expire after 90 days after the renewal date. So if you let your policy lapse for more than 90 days, your no claim benefits shall not be available at the time of next renewal. Although you must note that your coverage stops the moment your plan expires. Ensure you read the policy documents thoroughly to understand any grace period and roll-over benefits offered by your insurance company.
There are two ways to reactivate a lapsed policy, either offline or online. For the offline process, contact your insurance agent to reinstate your policy. For the online process, visit the insurance company's website. Here you can log in to your account to renew and reactivate your bike insurance policy.
To conclude, make sure you keep at hand the above-mentioned policy documents. It will ease the process of policy renewals, and you can enjoy continued coverage.